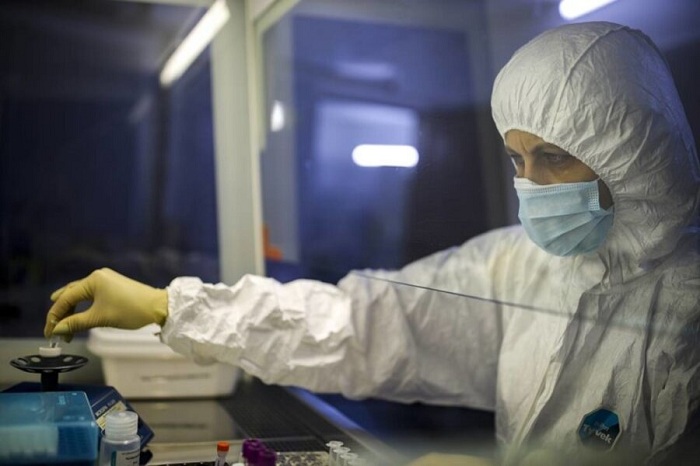 A medical staffer works with test systems for the diagnosis of coronavirus, at the Krasnodar Center for Hygiene and Epidemiology microbiology lab in Krasnodar, Russia, Tuesday, Feb. 4, 2020. Russia has closed its land border with China and suspended most train traffic between the countries. (AP Photo)
Бэс ыйын  18 күнүнээҕи туругунан, өрөспүүбүлүкэҕэ  36 киһи коронавирустаата.
Ол иһигэр:
— Дьокуускайга  – 17,
— Мииринэйгэ  – 4,
— Ньурбаҕа  – 3,
— Мэҥэ Хаҥаласка,  Өлүөхүмэҕэ, Тааттаҕа, Хаҥаласка —  2-лии,
— Абыйга, Горнайга,  Эдьигээҥҥэ, Муомаҕа  биирдии киһи ыарыйда.
Ааспыт сууккаҕа коронавируска  1 619 анаалыс ылылынна.
edersaas.ru